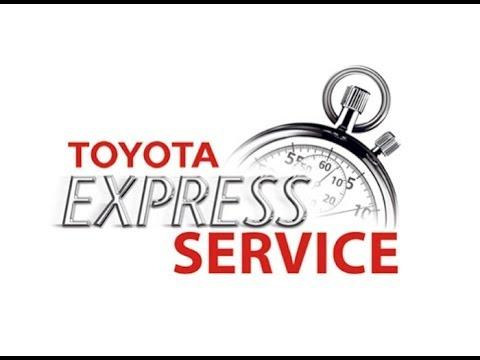 2021, March 09
Toyota Express Service is a quick and easy way to maintain your vehicle. This 100% Toyota service guarantees a quality repair, in a short time and at a fair price.

Why is vehicle maintenance important?

Regular maintenance is essential to obtain the highest level of performance, safety and reliability from your Toyota. It also increases the resale value of your vehicle. Following the manufacturer's recommendations will allow you to enjoy maximum reliability and peace of mind from your Toyota for many years to come.

Double the attention – but not double the cost

When you choose a Toyota Express Service, your vehicle benefits from the attention of our technicians trained exclusively on Toyota vehicles. They work according to a carefully planned and synchronized routine. The service time is halved, but it costs no more than a standard service. Speed and efficiency are assured with the privilege of standard pricing.

Technology at your service

The advanced technology significantly reduces the service time. It also enables technicians to guarantee Toyota high quality. So your Toyota receives first-class treatment.
Back to the list